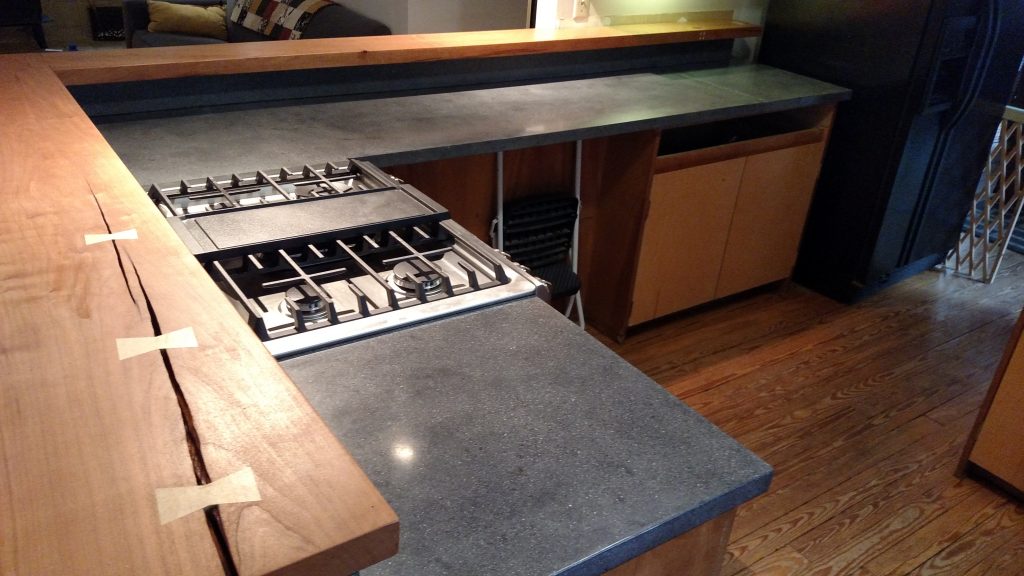 Concrete counter-tops, cherry wood breakfast bar, and maple bow tie inlay.
Five piece concrete fireplace surround.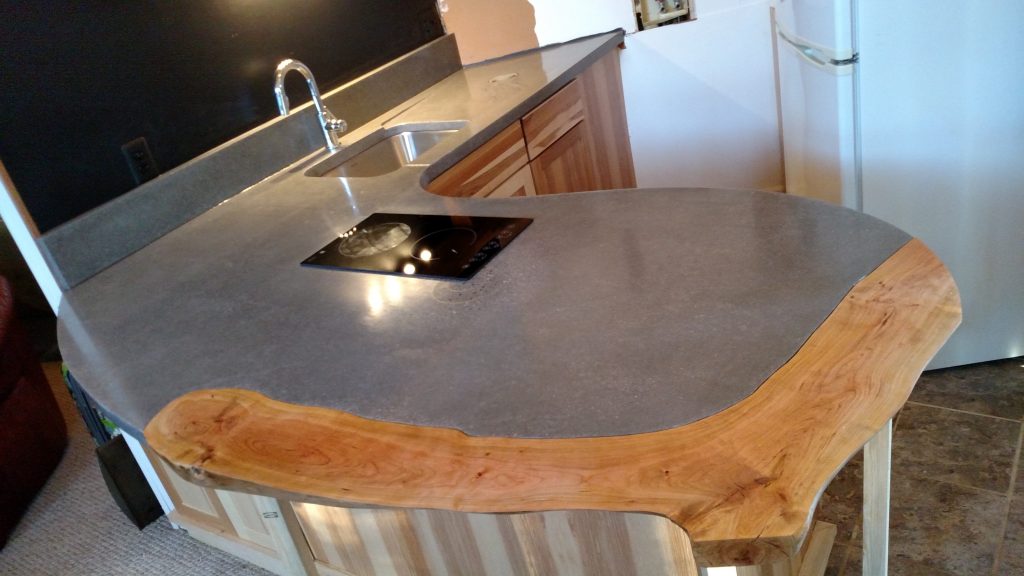 One piece concrete counter/table with cherry wood branch.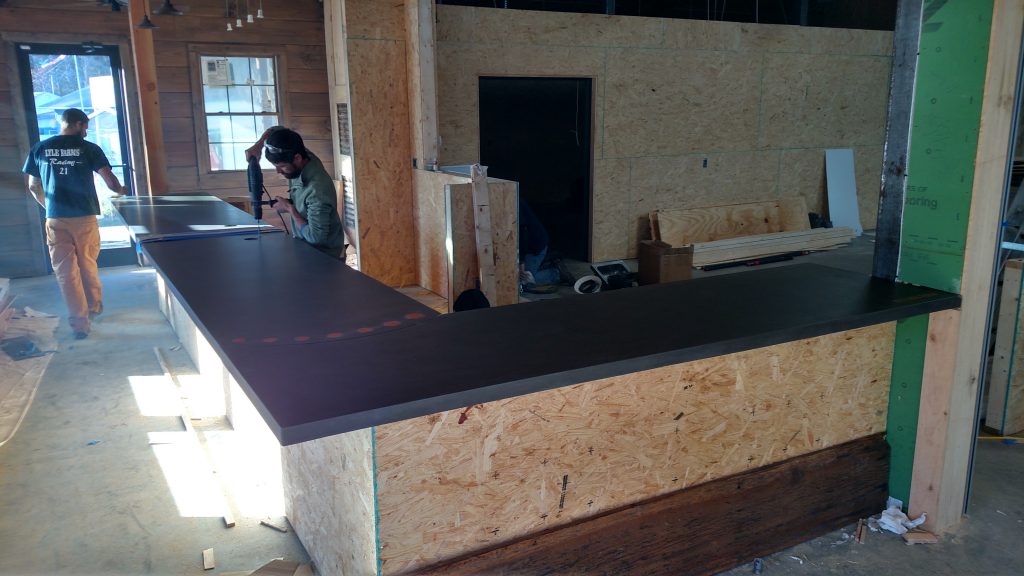 Two piece concrete bar for bike shop/brewery.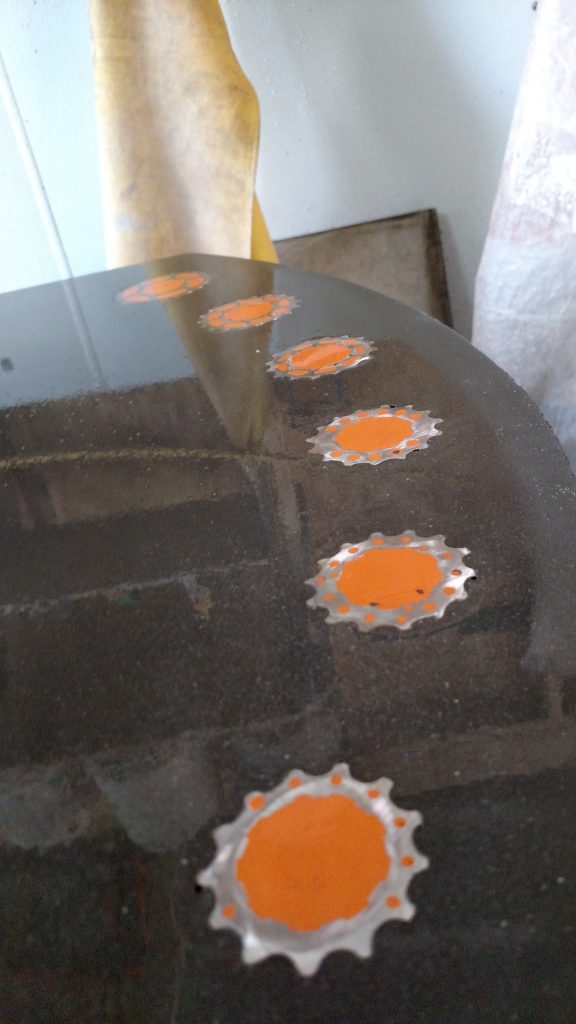 Detail of joint on bike shop bar.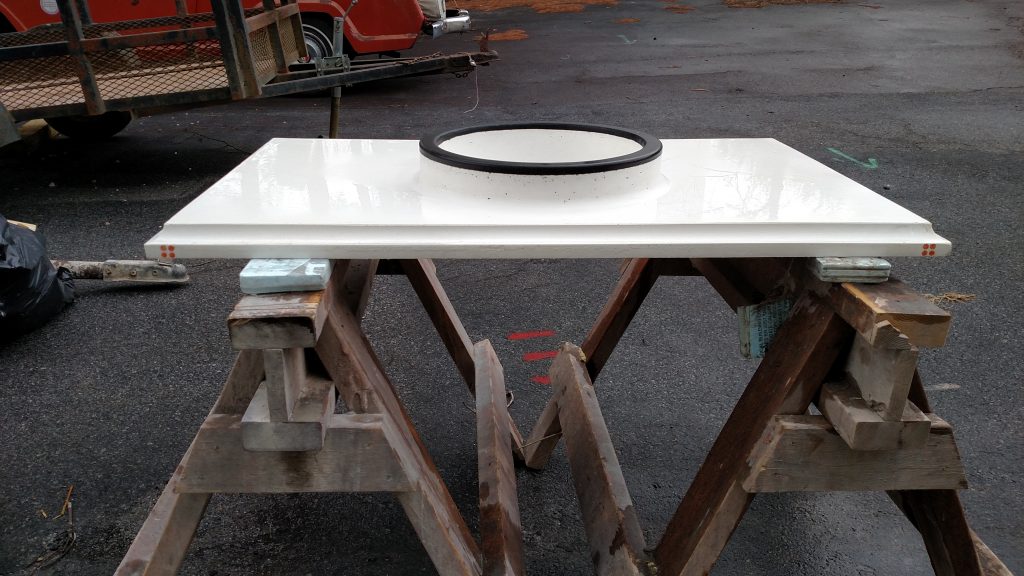 One piece concrete vanity top with raised bowl.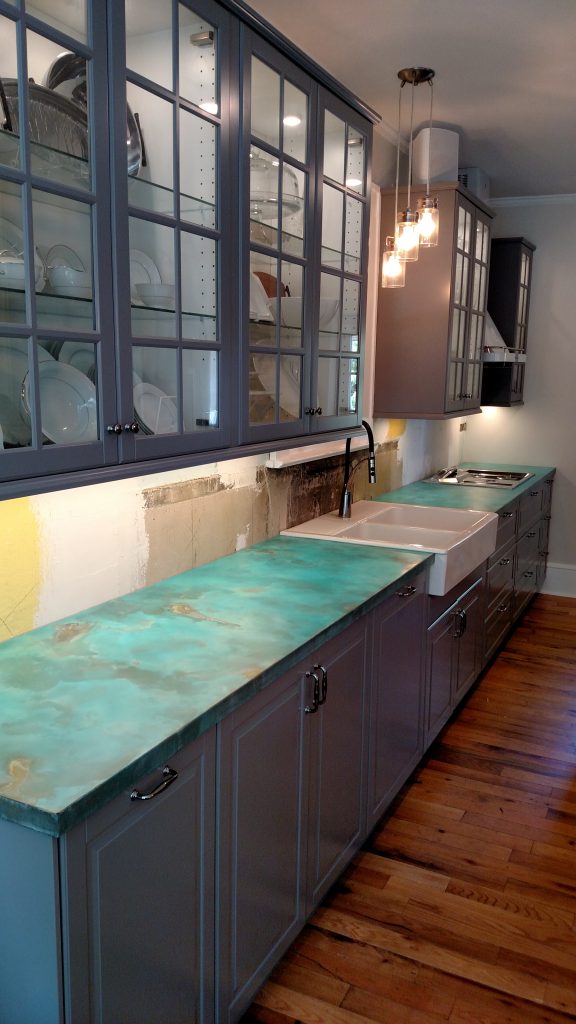 Acid stained concrete counters.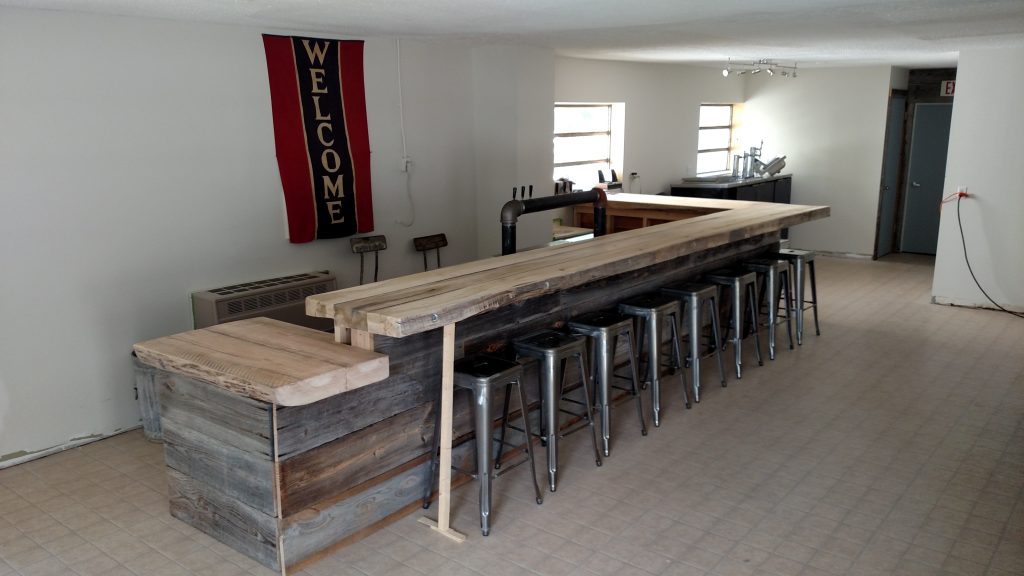 Old growth poplar bar top with barn wood walls.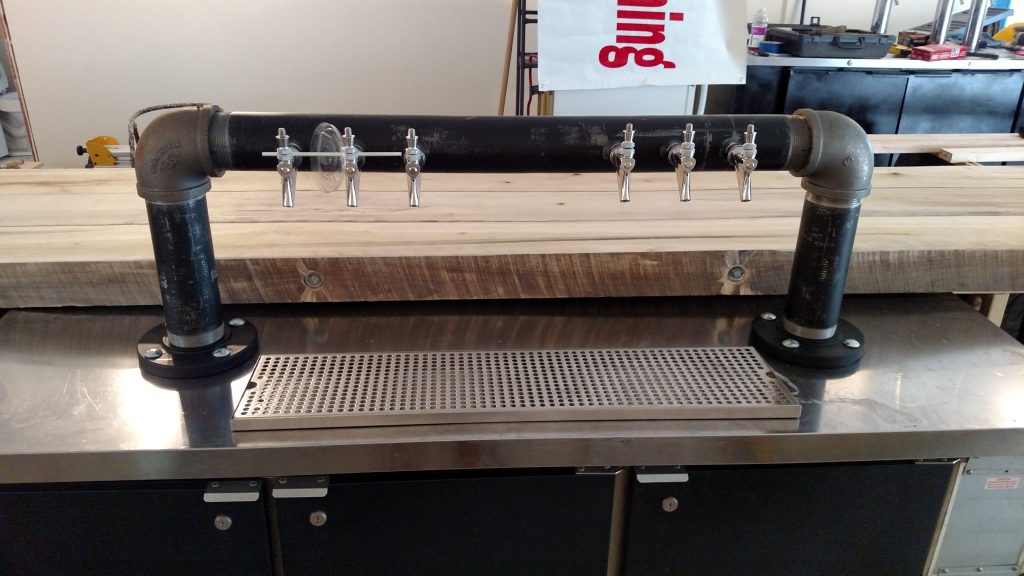 Black iron taps.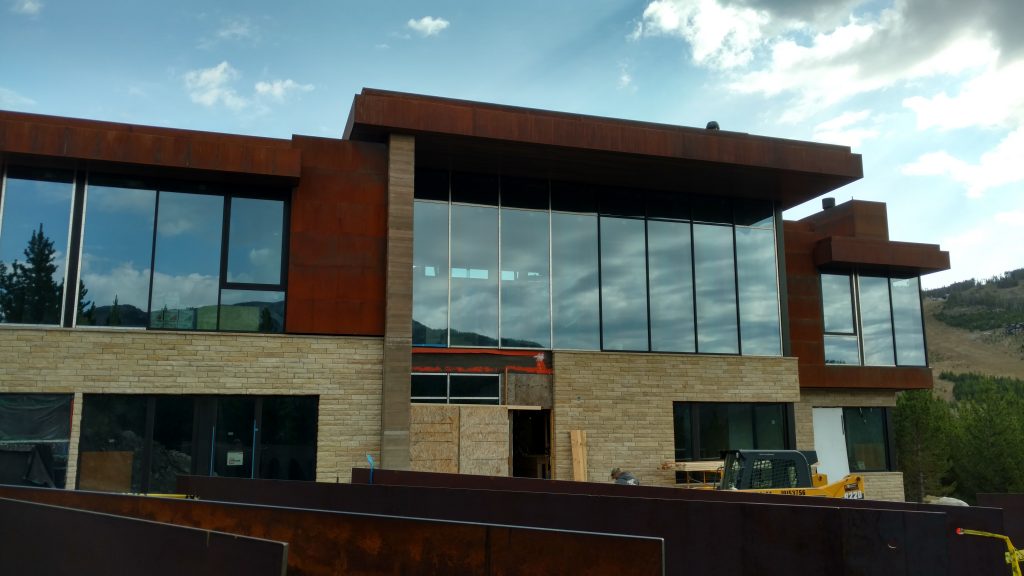 House in Yellowstone Club, Montana.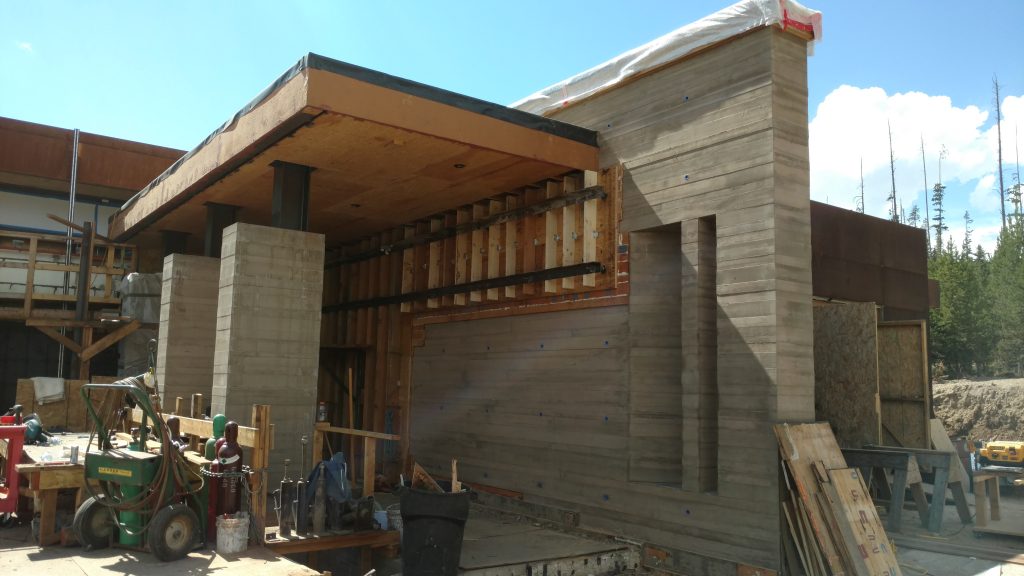 Huge board formed concrete walls.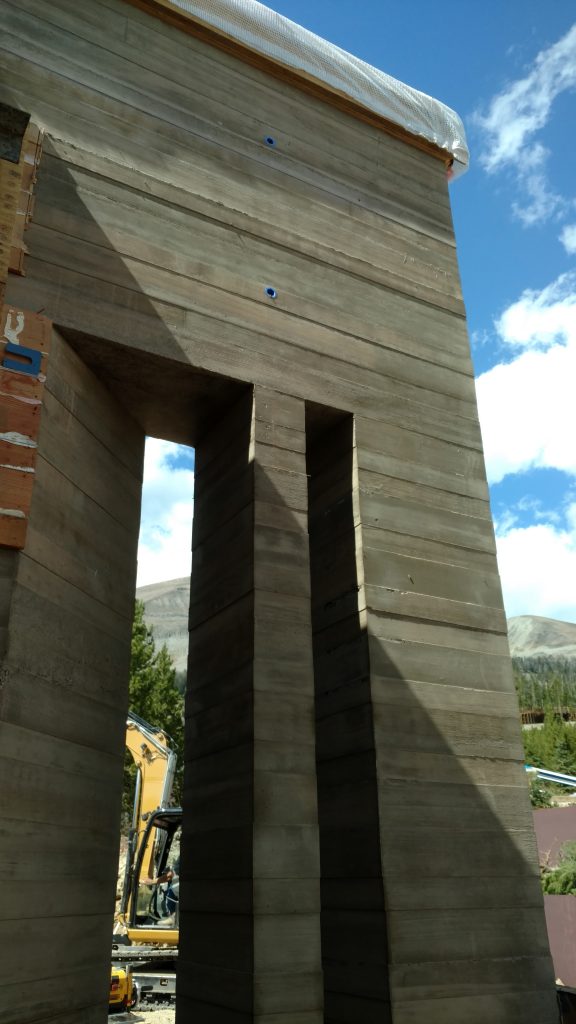 Detail of board formed walls in progress.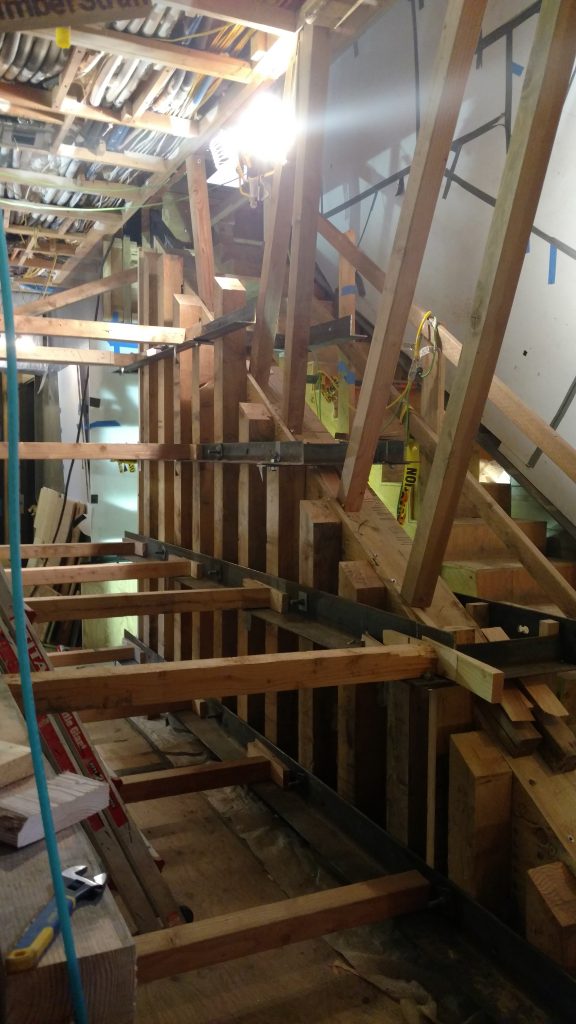 Form built for board formed wall on staircase.